Points of interest
Points of interest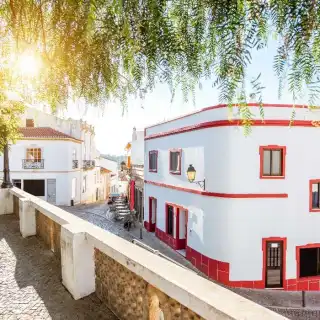 Alte Village
Alte is one of the most typical villages in the Algarve, this beautiful region of southern Portugal. Its white houses, inscribed in the Mediterranean green of nature, stand out against the intense blue of the southern sky.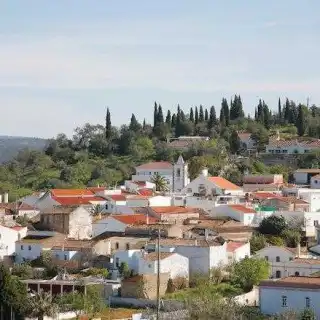 Paderne Village
Paderne is one of the oldest villages in the municipality of Albufeira, maintaining rural characteristics and traces of an inland village with its castle.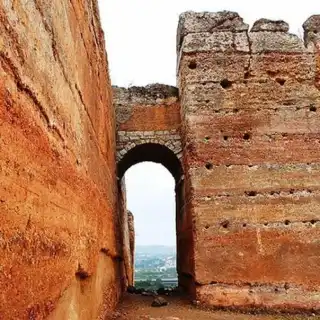 Paderne Castle
Paderne Castle is an old fortification located in the parish of Paderne, in the municipality of Albufeira, in the Algarve. It was built in the late 12th century by the Berbers, in an area about 7.5 kilometers (4.7 mi) inland. The building is located just 8.2 km (5.1 miles) from the tourist town of Albufeira. It is believed to be one of the original castles that occupy the shield of the Portuguese national flag.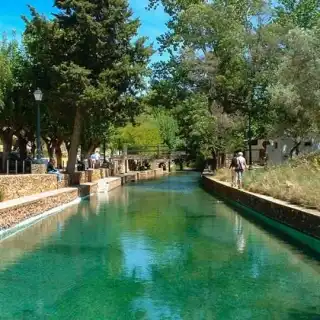 Alte Natural Springs
Alte Natural Springs is one of the most pleasant places in the region, with its crystal clear waters of the Alte stream, surrounded by a wooded area of great beauty and peace of mind.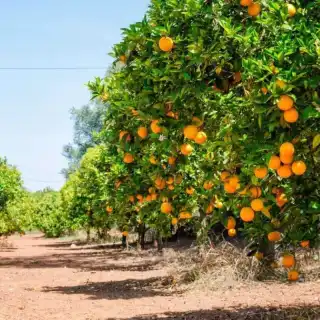 Orange Groves
Sun-ripened in a region with 300 days of sunshine per year, oranges from Algarve are incredibly sweet and juicy.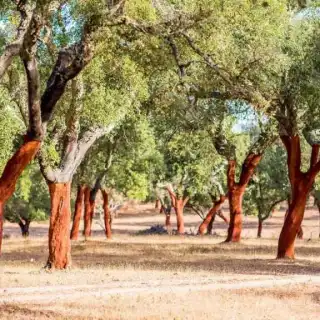 Cork Oak Forest
The Cork Oak Forests are called "Montado de Sobro". This is one of the richest ecosystems in the world and Portugal has the largest area in the world (concentrates 34% of the world's area, in a total of 736 thousand hectares which correspond to 23% of the national forest).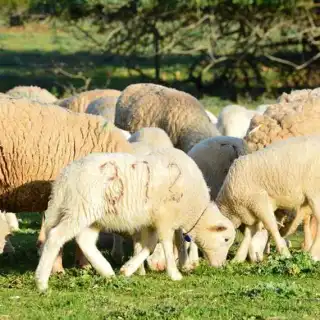 Sheep
The "Campaniça" sheep, typical of the region, is characterized by small animals but very well adapted to the rough conditions of the Algarve's Inland. Its wool is recognized to be water-repellent, used to make blankets and fisherman's clothing.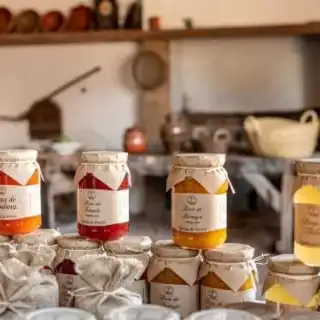 Jams Tasting | Quinta do Freixo
Produced without dyes or preservatives and with fruits and vegetables from our own production, our jams are recognized for their quality and exquisite taste. They are sold at Quinta do Freixo, Quinta do Mel and in several gourmet stores in Portugal and other countries. Some leading hotel chains have also opted for our jams to serve their guests.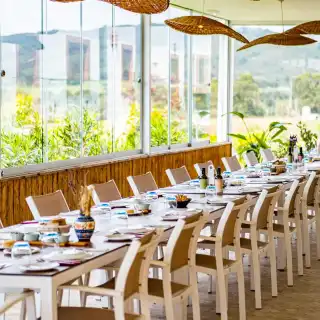 Quinta do Freixo
With an area of around 800Ha, Quinta do Freixo is located in the heart of the Algarve and is dedicated to activities ranging from Agriculture and Livestock to Transformation and Tourism in Rural Areas. The entire area is certified in organic production.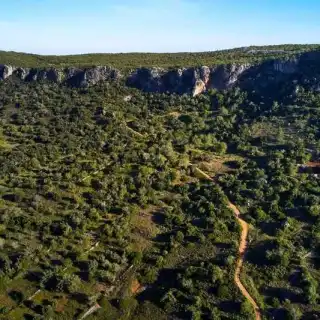 Rocha da Pena
Rocha da Pena is a prominent rocky outcrop of the Algarve's Barrocal. Its particular orography gives rise to an impressive diversity of fauna and flora in a relatively small area.
You should know
You should know
Free Pick-Up & Drop-Off
Pick-up and drop-off service included between Carvoeiro and Quarteira.
Requirements
- Children under 3 years old are not allowed.
We Recommend
Good outdoors shoes. Comfortable clothes suitable for the weather conditions. Adventurous spirit.